Sweet Home Oregon Roofing Company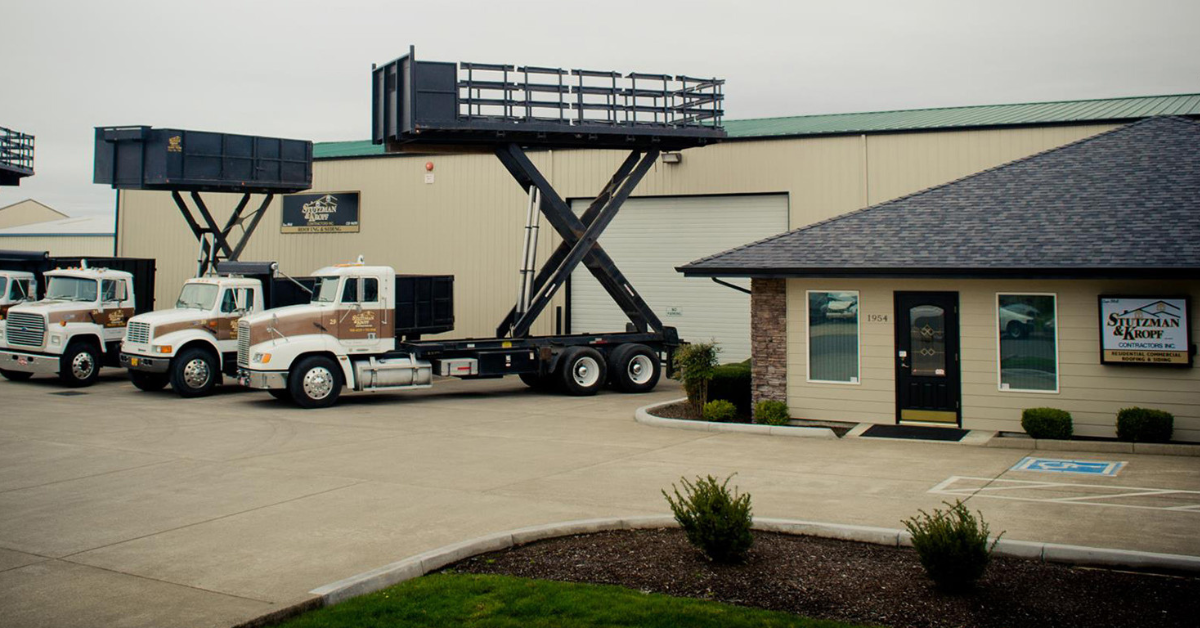 Welcome to Stutzman & Kropf Contractors: Sweet Home's Roofing Specialists
In the charming town of Sweet Home, Oregon, known for its natural beauty and friendly community, Stutzman & Kropf Contractors is proud to offer top-tier roofing services. We're dedicated to ensuring that every building, be it a family home or a local business, has a roof that's built to last.
Why We're the Top Choice For All Your Roofing Needs In Sweet Home
Customized Roofing Solutions: We provide roofing services tailored to meet the unique needs of Sweet Home's homes and businesses.
Local Expertise: Our team's familiarity with Sweet Home's climate and architectural styles ensures that we deliver the most effective roofing solutions.
Quality and Integrity: We're committed to delivering the highest quality workmanship, ensuring every roof is a testament to our dedication.
Our Roofing Services in Sweet Home
Residential Roofing: We bring safety, style, and efficiency to your home roofing projects.
Commercial Roofing: Dependable roofing services for businesses, focusing on durability and performance.
Roof Maintenance and Repairs: Keep your roof in prime condition with our comprehensive maintenance and repair services.
Sweet Home's Trusted Roofing Authority
At Stutzman & Kropf Contractors, we're more than just roofing experts; we're part of the Sweet Home community. We take pride in enhancing the safety and aesthetics of our town, one roof at a time.
Schedule Your Roofing Service Today
For any roofing needs in Sweet Home, Oregon, from emergency repairs to new installations, Stutzman & Kropf Contractors is your go-to provider. We ensure top-quality service and lasting results.